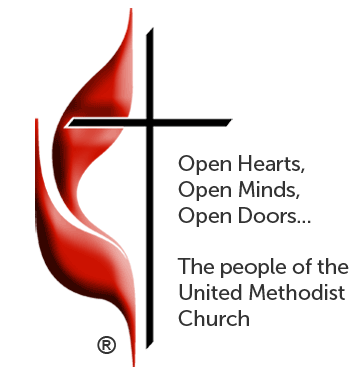 Grace United Methodist Church
16 Hillcrest Drive, Ravena, N.Y. 12143
Grace United Methodist Church is dedicated to building a strong Christian family for all God's children, "Working together to put our faith and love into action."
New W​orship Plan
After discussions and gathering information/ideas from AD Council about the current situation with the increasing numbers of people testing positive for COVID, we will be changing worship to ZOOM and parking lot. Time will remain the same - 9:30am
A few of us will be inside to have worship going over ZOOM & Facebook from fellowship hall, while it will simultaneously have audio going over our Grace FM channel. There will be less than 10 people inside, with priority given to those that do not have computers or ZOOM access.
Please continue to send joys/concerns to pastorgraceumc@gmail.com, through Facebook messenger, or text to (518) 331-1390
The decision to use Grace FM and ZOOM was made so that we can add music back in and to give everyone access to worship Music was one of the items that almost everyone listed as truly being needed. ZOOM worship will be recorded and be made available to everyone.
ZOOM link and bulletin will be sent out.
Peace,
Pastor Kim
If you are in need of pastoral care, please contact Pastor Kim 518-331-1390.
Welcome
Welcome, and thank you for visiting Grace United Methodist Church online. We hope that our website highlights the variety of worship, fellowship and service opportunities available. Please feel free to read more about our church on this site, or come in for a visit. We would love to greet you and share with you our love for Jesus Christ.
Our Mission
We believe that the door to salvation is always open and so are the doors to our church. Our mission is to be fully devoted to Jesus by opening our arms to those in search of the truth. We show God's love and concern for our fellow man at every opportunity. Through works of charity and opening our doors to listen and love, we feel that we are walking in the footsteps of Jesus Christ.
Weddings
Our church offers a traditional setting for your most sacred celebration.
Services
Sunday Morning service at 10:30 a.m.

Adult Sunday School at 9:15 a.m.

Children's Sunday School during worship service

Fellowship/coffee hour following worship service.
Fully Air Conditioned​
** Church Charge Conference**
Saturday, October 9 - 4:30 pm
Only those in attendance will be able to vote.

________________________________________________________________
Pumpkin Carving & Drive-Thru Event
October 23 - Go to Events Page
______________________________________________
​
Book Nook News
​
We invite you to join our mailing list. You will receive emails , church news, and information on upcoming events.
​
Join us on Facebook by liking us at Grace United Methodist Church, Ravena, NY